So today I have another one of the Big Six Publishing Houses, Simon and Schuster, to talk to you guys about.
First, I have to say that I love their website. It's awesome because currently on their home page they have The Great Gatsby movie trailer, their current titles on the NY Times Bestsellers List (including Jodi Picoult and Mary Higgins Clark, whom I adore), and a section dedicated to book-to-movie adaptations (including Warm Bodies – which I still need to read – and The Perks of Being a Wallflower – both versions of which I thoroughly enjoyed). They even have a section called 'Squeaky Clean Spring' that lists books for 'green' awareness and other housekeeping awesomeness.
I'm impressed so far.
Okay so for a little background information on the company…Simon & Schuster was established in 1924 by Richard L. Simon and M. Lincoln Schuster. They're initial endeavor was a crossword puzzle book. Who doens't love doing those?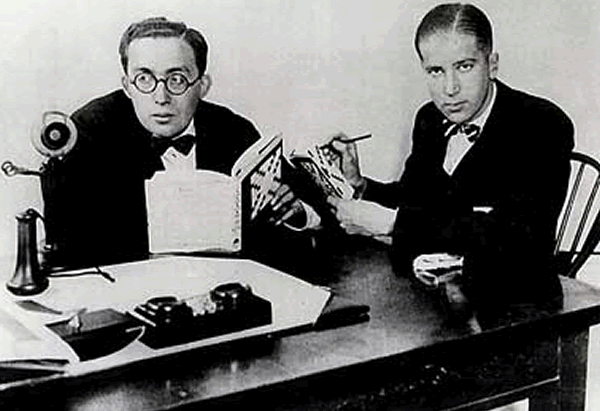 Headquarters is located in NYC, not unlike the other big publishing houses I've researched. They have relations in over 200 countries with 1,350 employees that publish about 2,000 titles annually. The company is also a part of CBS. Carolyn Reidy is the President and Chief Executive Officer.
There are several imprints, including: Pocket, Scribner, Touchstone, and Simon Pulse. Simon Pulse is probably my personal favorite because they publish a lot of great YA titles.
Their mission: "dedicated to bringing an extensive cross section of first class information and entertainment in all printed, digital, and audio formats to a worldwide audience of readers."
According to their website, the company seems to be very eco-oriented, which is definitely awesome. Another very cool aspect of Simon and Schuster is something called Archway Publishing, which is listed as "self-publishing." The tagline says, "Powered by experts. Published by you." Very interesting…
Okay now for some Glassdoor reviews of Simon and Schuster. A lot of the reviews were pretty repetitive in that they said the same things over and over in each one. Most of them said that the company was laid back and gave out tons of free books, but that it was stagnant and experiencing many layoffs. There were also a lot of complaints about the staff, including "clique-y" "petty" and "backstabbing." All-in-all, relatively similar to the reviews of the other publishing houses.
Editorial Assistant: $33,000
Assistant Editor: $32,000